PRIVATE VOICE LESSONS
Weekly sessions are held at Amanda's home studio conveniently located by the Eldorado Country Club in McKinney. The first session is a "Get to Know You" session where she will access the singers goals, experience, and abilities. From there, Amanda will craft an individual learning plan based on the student's results.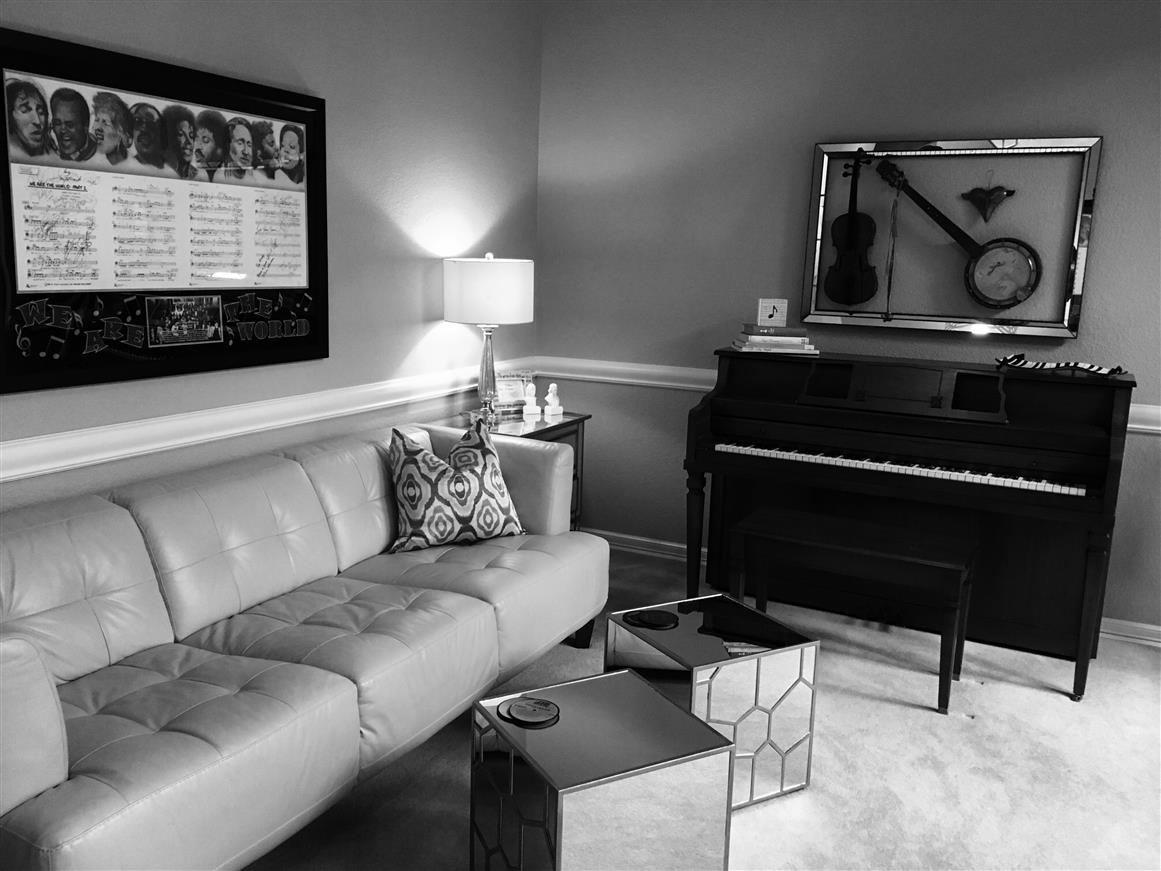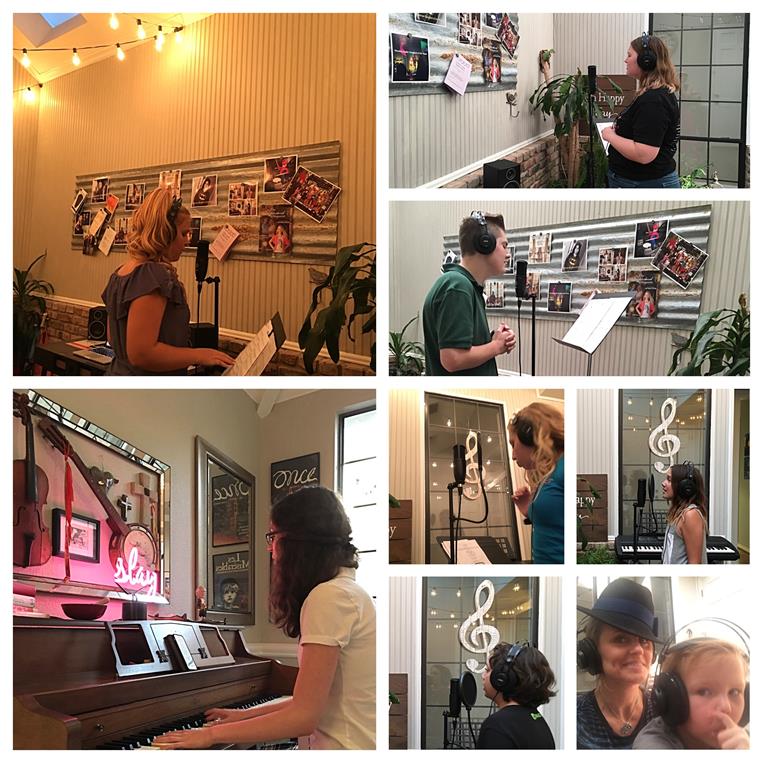 Amanda's goals for the lessons are to educate, mentor, and give students the tools necessary to become a more confident performer and stronger singer. Teaching will be comprised of, but not limited to, the following:
Fundamentals of your voice as an instrument
Breathing techniques
Warm up exercises and routines
Pitch
Phrasing, timing, rhythm
Presentation
Ear training
Expanding range
Tone qualities
Diction
Learning songs with sheet music
Stage presence
Microphone technique
Vocal placement and resonance (chest, head, and mix)
Recording Skills
Audition prep (if applicable)
Worship Leading prep (if applicable)
Although these are private lessons, there is a Songbird Studios Facebook page where students and parents can connect and create an encouraging and informative community online. Awards like, Songbird of the Week and Practice Pro will be announced here as well.
https://www.facebook.com/songbirdstudiosofnorthtexas/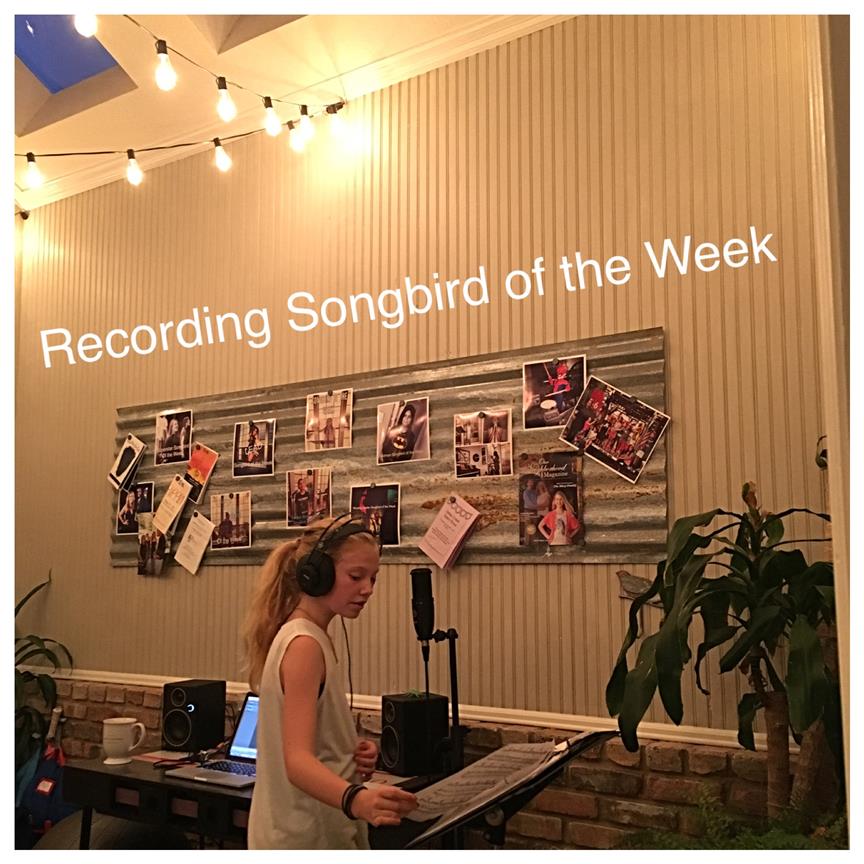 PERFORMING OPPORTUNTIES
There will be performing opportunities based on the comfort level of the student. Two formal recitals a year (Church Street Auditorium) for friends and family, and monthly showcases at Filtered Coffee House, both located in downtown McKinney. Other community performances TBA.
Songbird Studios joined forces with Letha Pilgrim-Castro who runs the Collin County Homeschool Fine Arts Program and Letha's Music Studio. She's an incredible person, musician, teacher, and if your student is interested in an instrument...she's the one to call! Here is a link to her Facebook Pages:
Letha's Music Studio - https://lethasmusicstudio. musicteachershelper.com/
Collin County Homeschool Fine Arts - http://www.cchfinearts.com/
We believe combining our studios for performances is a wonderful opportunity for collaboration and leaning new skills.



LESSON OPTIONS
-30 minute, 45 minute, or 60 minute sessions per week (3 month enrollment)
-Sing and See, one time session (no registration fees)
-Audition Prep, extra session for coaching on song/monologue for upcoming audition
SESSION INSTALLMENTS
| | |
| --- | --- |
| 30 Minutes | $40 |
| 45 Minutes | $55 |
| 60 Minutes | $70 |
| Sing & See (one time 30/45 minutes) | $40/$55 |
| Audition Prep (if different from regular time) | same time slot rate |
HOURS
*SUMMER HOURS*
Tuesday, Wednesday, and Thursday from 9:30am until 5:00pm
*SCHOOL HOURS*
Available during school hours for Home School Students and Adults, please contact Amanda for availability
Monday, Tuesday, Wednesday, and Thursday from 3:00pm until 8:00pm
Fridays are reserved for Make Ups, Audition Preps, etc.,
REGISTRATION, FEES, PAYMENTS & REFERRALS
Registration is easier than ever online, just click on the "I Want to be a Songbird" tab. When you register online, you'll be able to create a student portal which will be a great communication tool between the parent, the student, and Amanda. Practice hours can be logged online, assignments given, resources downloaded, schedule changes, automatic text and/or email reminders of lessons, invoices sent and payment received...all through this secure website.

Minimum three month enrollment required. Student may enroll any time during the school year, and the student may withdrawal any time, without penalty, after completing the required three month enrollment (12 sessions).

First month's tuition is due at the time of enrollment.

A registration fee of $50 is due at the time of enrollment and is non-refundable. The registration fee covers not only the admin work, but also the music supplies (sheet music, printing, recital costs, recording, tracks, etc.,)
After the initial 3 month semester, there will be a $10 charge for participation in a showcase.
After the initial 3 month semester, the cost of new sheet music, tracks, or edited tracks needed for the student will be added to the monthly invoice.

Maximum family-unit registration fee (more than one student) only $80.
Tuition payments can be made in monthly installments, by cash, check, or credit card (PayPal-through the website, 3.1% Convenience Fee will be added to PayPal payments), and are due by the 10th of each month.

Cancellation Policy - 24 hour notice or you will be charged for the session. Make up lesson credits will be given out on a case by case situation.
Referrals are appreciated and rewarded! For every new 3 month student that registers, you will receive a free class. Other incentives to come...
PAY WHAT YOU CAN - LESSON
There are a few slots reserved each week for a "Pay What You Can" Lesson. Please contact Amanda if you are interested in this option.
"I have been on the receiving end of kindness from strangers, friends, and family through some tough times and although I can't pay it forward with money (yet), I can offer the gift of music. I'm a single mom trying to balance it all and I know there are several other families in similair situations." - Amanda Baker
MMTC (McKinney Music Teachers Collective)

An ARTIST COLLECTIVE is an initiative that is the result of a group of artists working together, usually under their own management, towards shared aims.


MISSION

The McKinney Music Teachers Collective (MMTC) is a collective of independent music educators collaborating to offer the best quality independent music education to the city of McKinney Texas and the surrounding areas through joint efforts. In addition, The MMTC values community and supporting the local music and non-music community through music awareness and other local activities promoting the value of music education in our community.


TEACHING PHILOSOPHY

The MMTC believes that music education should not only be modeled upon traditional foundations of music education, but believe that these traditional foundations should be applied to modern music study through musical collaboration and performance.


MEMBER BENEFITS

Members of the MMTC achieve more by working together rather than independently. Regular collaborative meetings will be held to share ideas regarding promotions of studios, joint musical collaborations, instructor performances, public performance opportunities, group music activities, competitions, clinics, and networking among members.


MEMBERSHIP

Our educators are active music professionals who value professional experience as educators and in turn gift this expertise to students at all levels and ages. Our members consist of educators who are degreed music professionals, have years of experience performing and teaching, and who actively perform in the McKinney and DFW Metroplex areas.
Songbird Studios of North Texas - Amanda Baker
The Guitar Study - Aaron Flores
The Piano Dojo - Anthony Nagid
Letha's Music Studio - Letha Pilgrim-Castro